Located at the southern tip of Algonquin Park, we are surrounded by the tranquil beauty of wilderness and wildlife. With access to many kilometres of trails, you can be assured of fun, exciting and safe rides, led by our experienced trail guides. Being a family oriented Stable we offer something for everyone along with trails and horses for all levels of riding experience. (Maximum 250 lbs and physically fit)
*Please note: duration of this ride may vary due to unforeseeable circumstances, like weather, trail conditions, riding abilities, etc.. the guide has the authority to make any changes deemed necessary to the ride for the riders and or horses safety. 
*Each person must sign a Liability & Wavier Form – this will be sent out to you once your reservation has been confirmed. 
3 hr ride – $220.00 per rider
Plus HST
Pony Picnic Ride 1 hr Ride – $100.00 (plus HST) This ride is only offered Saturday & Sundays at 11:30 am – 4:00 pm Come
Read More »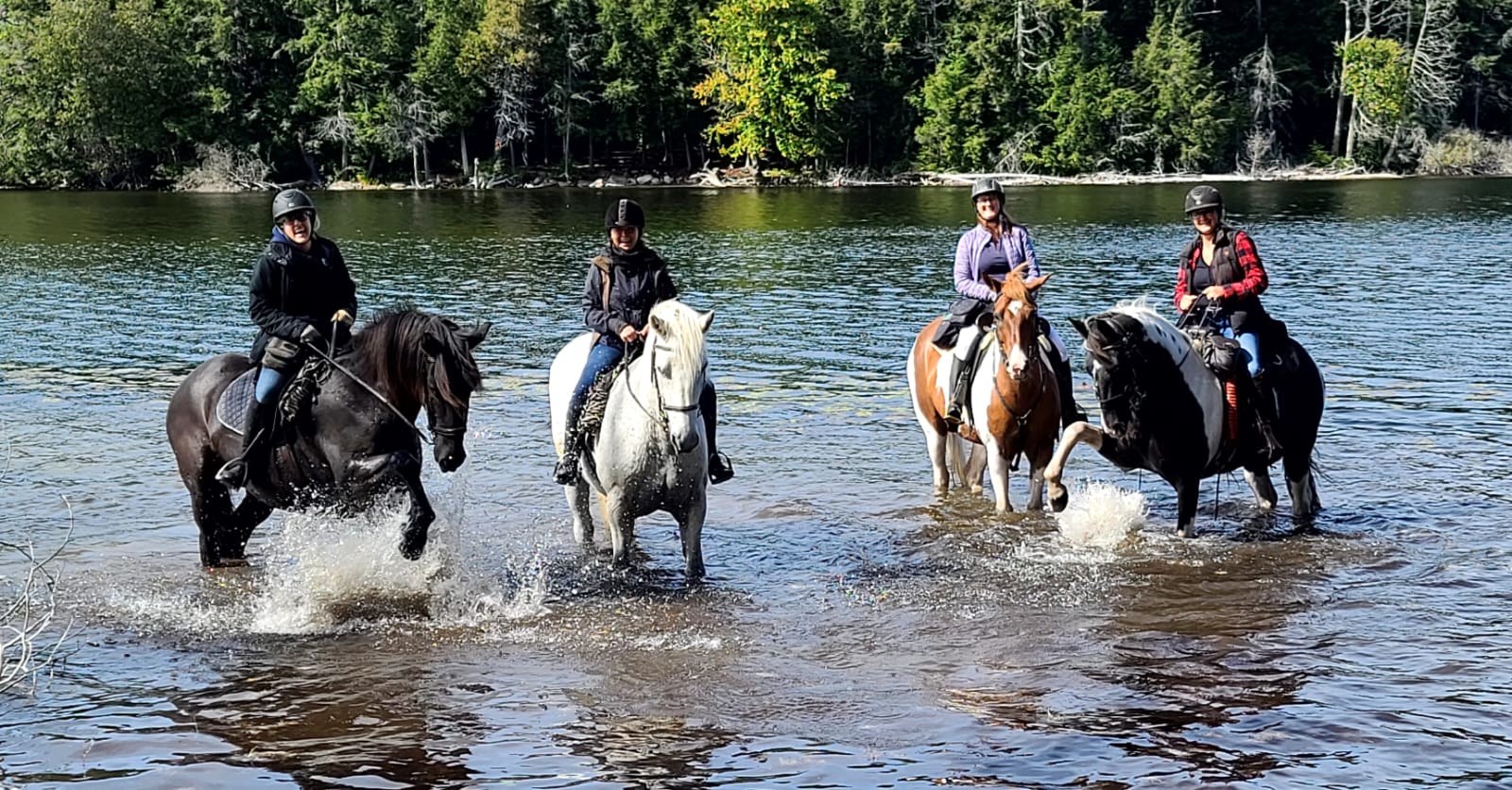 Please note:
*Children should be at least 6 years old to go on a trail ride. For children under 6 we have pony rides available.
Please note
Your booking is pending until we confirm it. You will receive an email with payment information & confirmation once approved.